To lovers of art, this is hand made "Favola" album, which I discovered during the pandemic 2020 difficult year.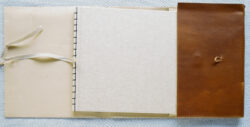 The album is a folio of 32 color and black & white images related to Water which I captured, that is manufactured using the Kelly Brown Collection "Favola" design.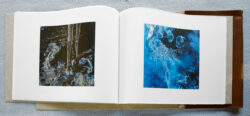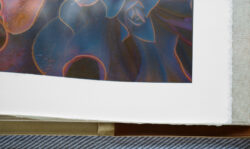 Hand made album, using HD printing technology over Amalfi hand made cotton paper. Japanese binding is used to compile the thick Amalfi paper.
The album comes with in a luxury Etrusco leather wrap, size is of 30 x 40 centimeters (11.8 x 15.7 inches).
Fabricated by Graphistudio in Italy, as they say "With love".
However this beautiful art is made one at the time and, will take between 30-45 days to be manufactured, before it can be shipped. Please be patient, as paper manufacturing, printing and leather wrap fabrication, are made manually with dedication.
"Favola" the Italian word that translated to English is "Fable".