I took these images at Bosques del Mauco close to Santiago.
I went to Bosques del Mauco for an offsite meeting which I decided to return one day with my family. On the trip, my daughter wanted to learn photography. We went through a trail along a small creek on an early morning for the photography outing.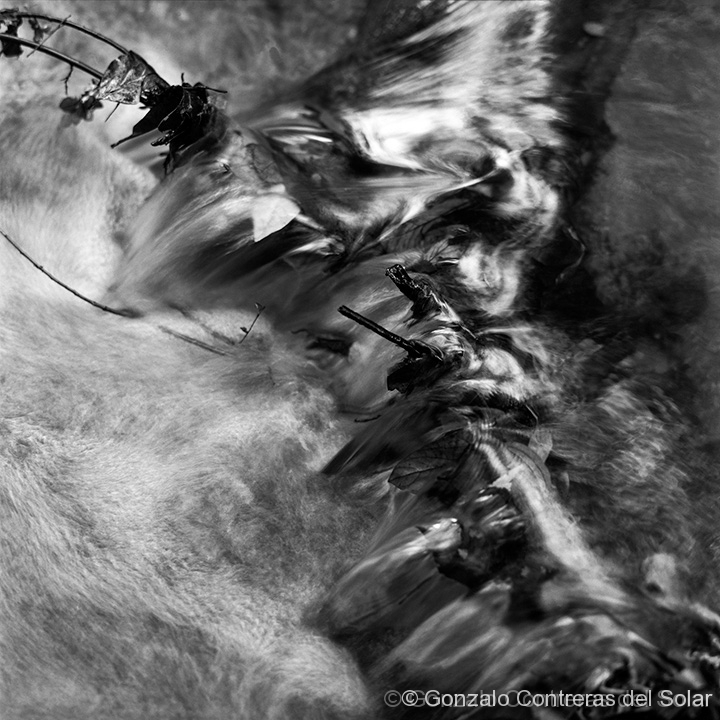 Along this creek I found a branch shining in the middle of the stream, with a perfect illumination. I had no doubt that it was a good image and needed to be recorder. I said no words, just mounted the tripod and took Color and Black and White images. Later I continued with the photography lessons.
Using a Lambda machine I printed this image at Laumont with B&W halide photographic fiber paper. Mounted on a frame with a passepartout that complements beautifully the image. 
I would travel to Houston a year later for the Fotofest event, where I met with my dear friend from college, Celina.
I had not seen her in more than a decade. Carmina Burana was being played at concert hall the concert. She introduced me to people related to the Houston art community at the end of the event,
I made a small catalog of my images for the Fotofest event, being this color image amongst the most admired.