While at the Dolomites, on Sunday we went to Castello Ceconi Castle restaurant, 2-3 hours away from Taibon, where we were staying. It was my wife's birthday, I thought it would be a good option on where to celebrate.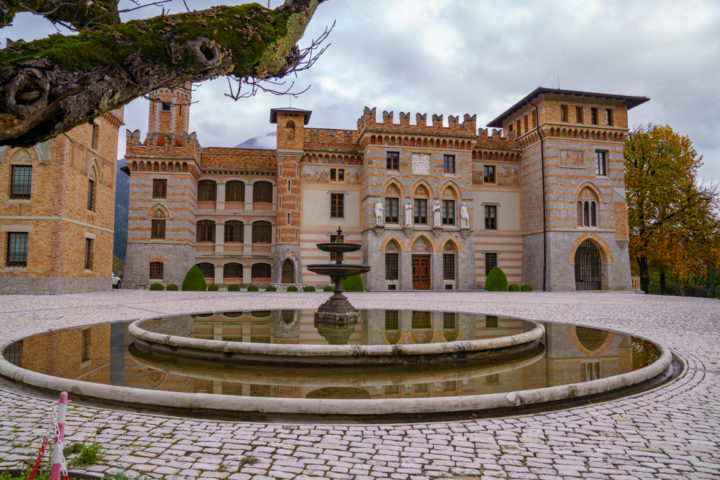 As Catello Ceconi is owned by GraphiStudio and printed a leather deluxe book with them, I asked to visit the castle. They informed that it was closed to public, however on weekends you could visit partially as there is a restaurant.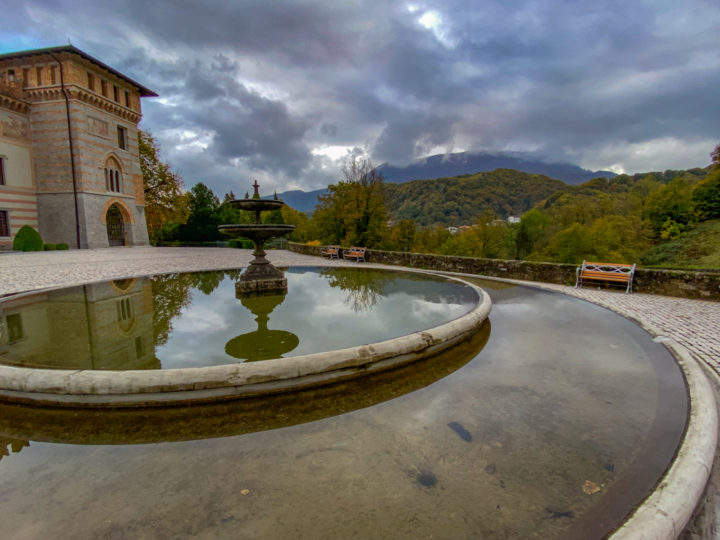 We decided to have lunch, but on our way, we stopped at few stores near Belluno, arriving a bit late.
Think it was 2PM, I only could see one car and we thought that it had already closed.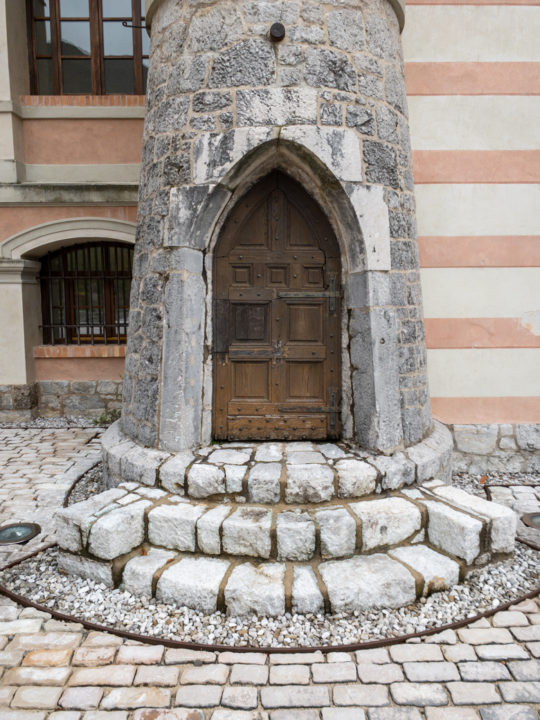 The Restaurant
I found a sign pointing to the restaurant at lower level. We could not see anyone, until we found the entrance where Maria greeted us. She is the Chef and manages the entire restaurant.
She was working on a table, cropping mushrooms she had collected earlier from the castle garden.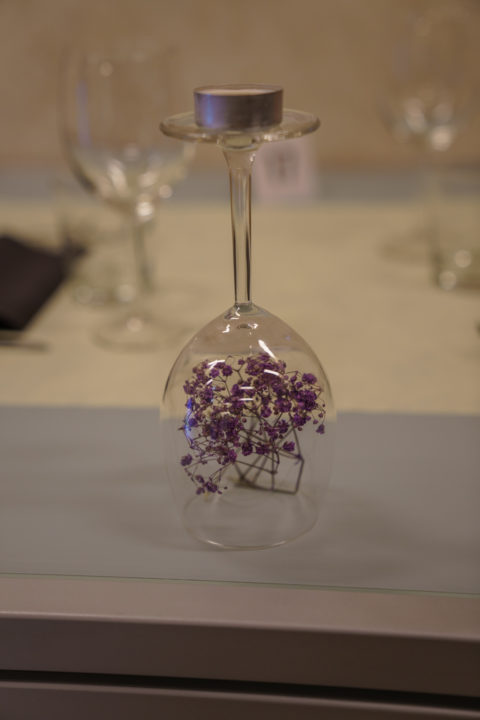 When we sat, she came with a notebook and offered us a variety of dishes, with no menu or pricing. In these cases when no menu is offered, prices tend to be a bit high to say the least.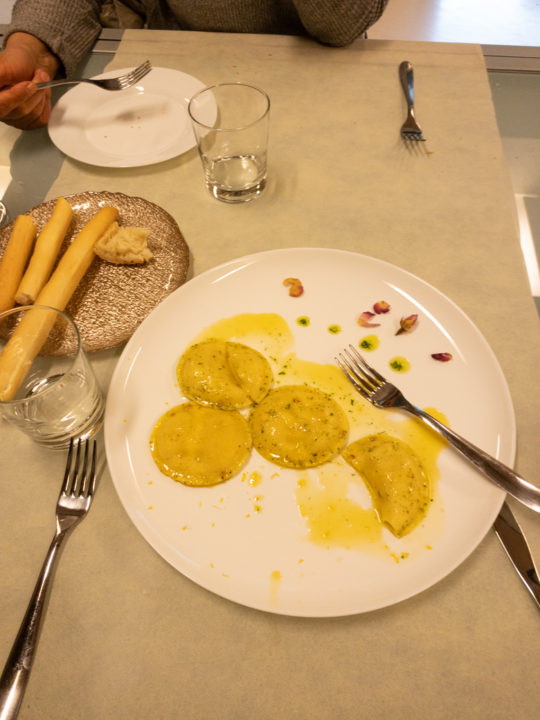 After selecting our dishes, my wife went for the wine and I just had beer, as I was driving.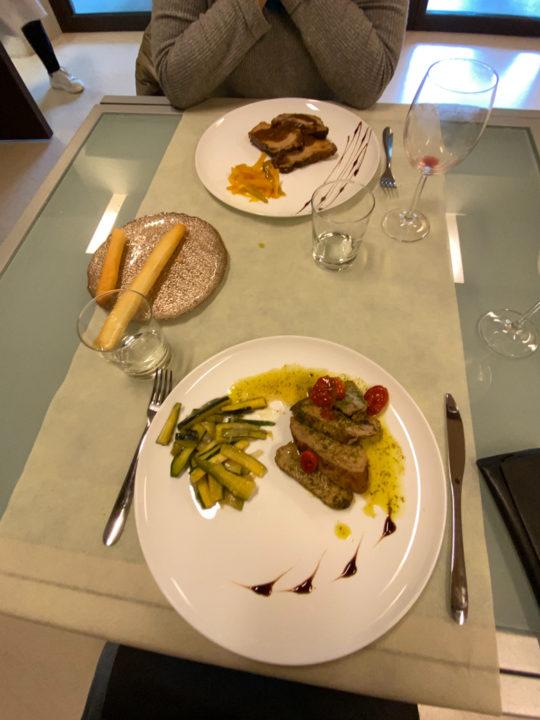 The dishes were excellent, wine and desert as well. Surprisingly the prices did not exceed the average of good restaurants in the region.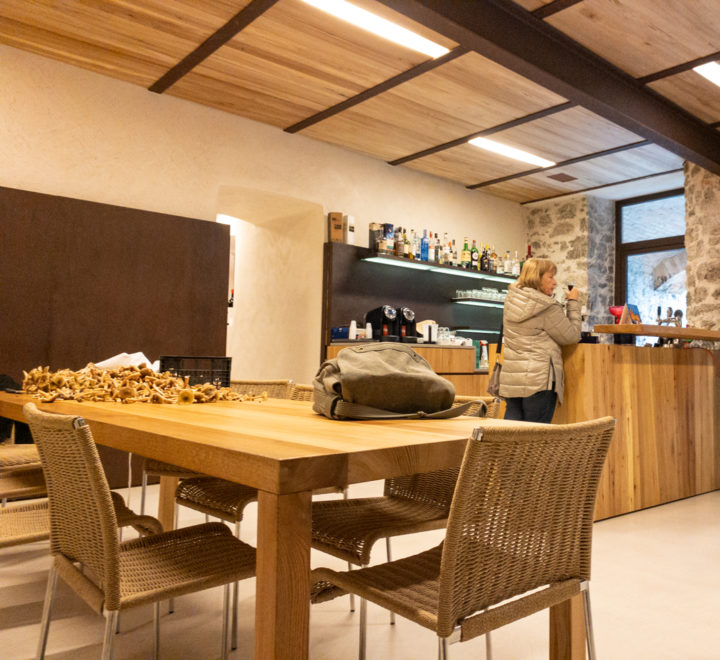 As we were the last people to be attended, after lunch, we were allowed to visit the demonstrations area of GraphiStudio.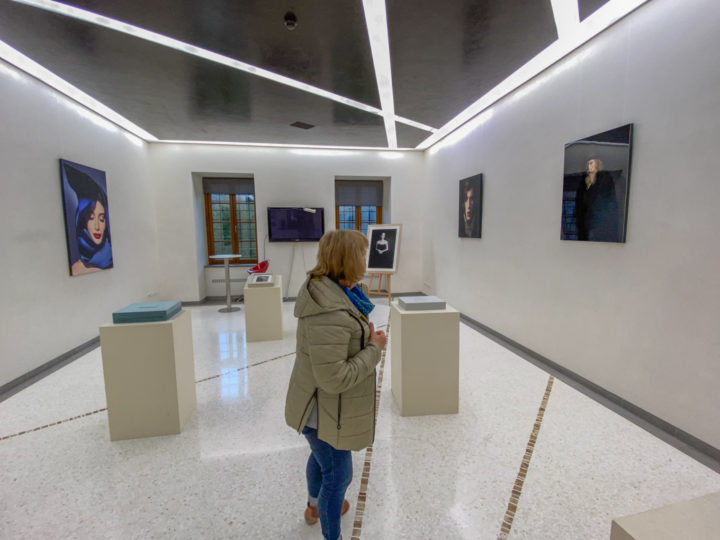 She mentioned that the new owners, refurbished the entire castle, leaving only one of the old bathrooms untouched as it was originally constructed.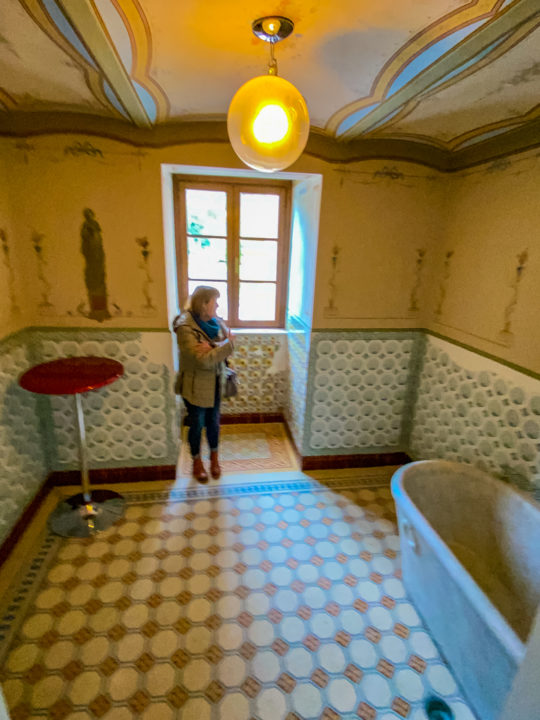 A final note, Maria offered my wife a digestifs of coffee that she made on premises, which was superb. Wish we could have stayed longer to taste the dish that Maria could have prepared with the mushrooms.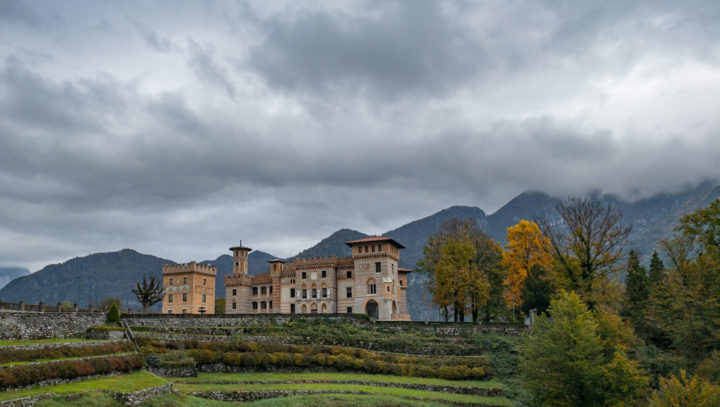 The surrounding view is impressive, so for the food and view at Castello Ceconi restaurant, it is a must visit place.