Since very small I passed many times close to Acero Marka the mystic and enchanting valley high in the Andes. I always wanted to visit it, as it was near to La Paz, but the entrance was closed by a barrier. Only when I returned from college in Mexico, that a friend told me that there was a way to enter the valley.
We entered through the small dirt road with a gentle slope that went up to the valley. Fog and rain enhanced the colors of the green vegetation, that is scarce at this altitude (3,200 meters, 10,500 feet).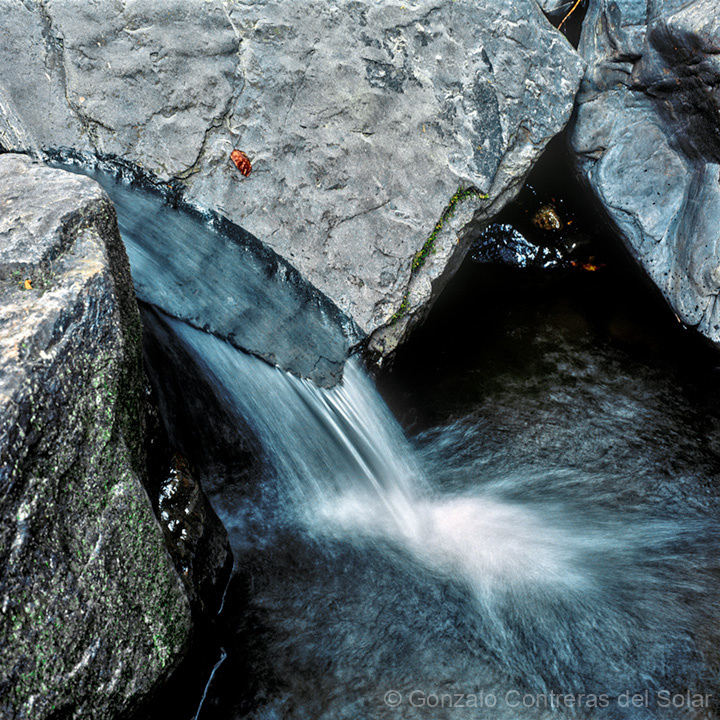 A curve came by and in front of my eyes a laddered shape cascade. Crystal clear water magically painting the dark rocks with a white velvet.
It was the smell of the rain over the vegetation, the light and the crystal-clear water, and magic of the place that kidnapped my senses and made me return to take photographs many times more.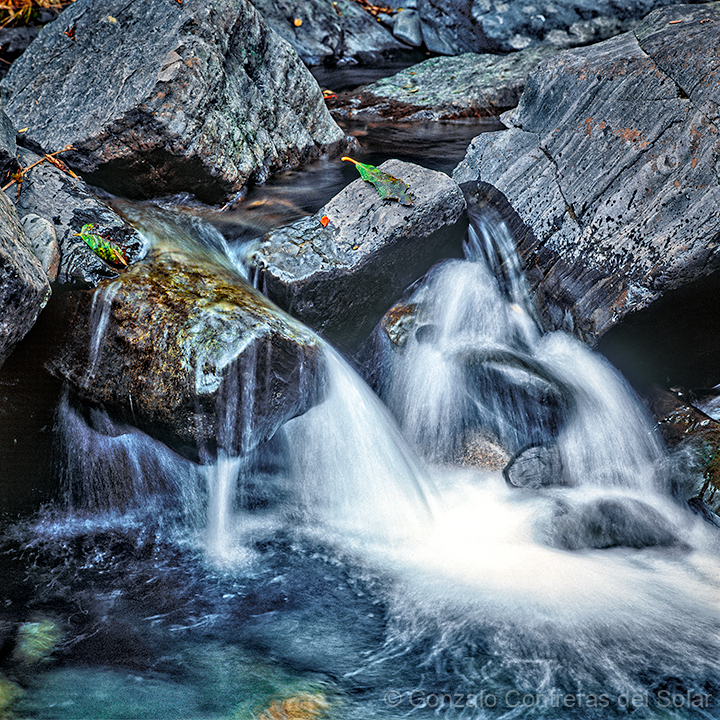 We went to the valley with the children for a picnic day. I was looking at different places to photographs near where we were having the picnic. Found this group of rocks that were contrasted by the white color of the water. A small red petal and a leaf was curiously placed over them capturing my attention.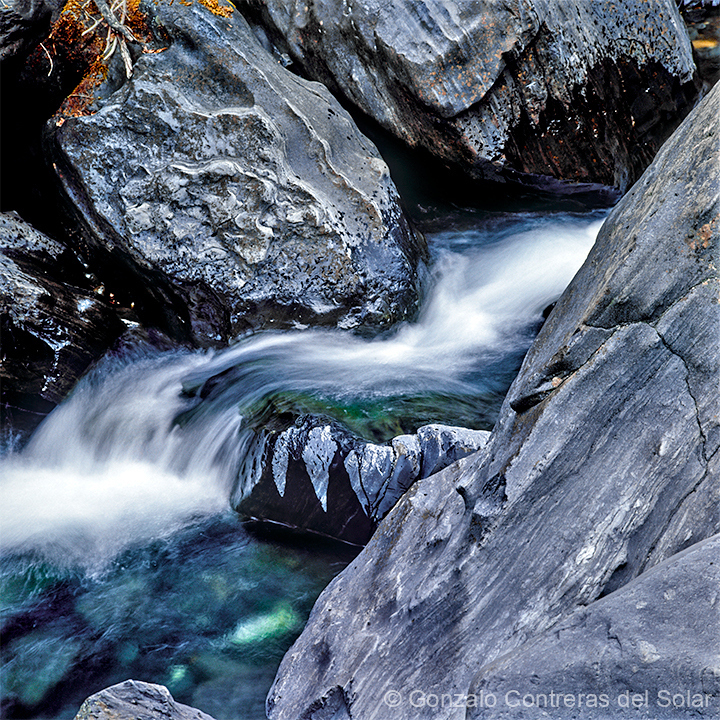 While I was trying to take some pictures of the rocks near the picnic area, my son managed to climb over one of them. He almost fell to the very cold water. This gave us all a scare, but nothing happened, as well as the image that came out well.
I would return many times to Acero Marka the mystic valley.