These are images where you can see The Sajama light.
On January we were on vacations in Bolivia and with my brother we decided to visit the Sajama National Park. We went along with our small children, when we arrived it was a very cold day to set up the tents. We negotiate to place our sleeping bags on a large room that belonged to the Park guards.
The following day it was cloudy and good light to do photography. Unfortunately, places with Water, like a close by small river or the hot springs near the Chile border, were no good subject. For me as it was a shadowless day, although I took a few photographs.
At 7PM, the sun managed to trespass the clouds and painted the Sajama mountain, took a few images.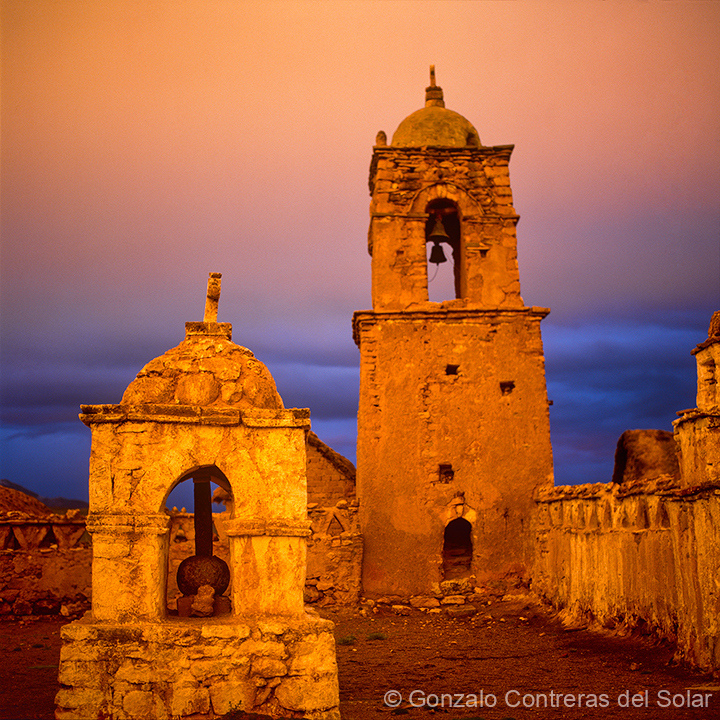 It lasted a few minutes, returning to the village, again the sun made a trick and painted the church. Clouds and sky were tainted with deep rich colors, the golden light was impressive.
They all were captured by my retina as a latent image, until the film came back from the lab a few days later. The Sajama light colors you see, are what I saw.