Story of how a Canon imagePROGRAF Pro-4000 photo printer arrived at Calera de Tango.
After reviewing and publishing almost weekly my images on the web, which not all end in a physical print; for some time I had in mind to have a touchable catalog. As my work is printed at a professional lab using silver halide, the cost was an obstacle, parking the idea.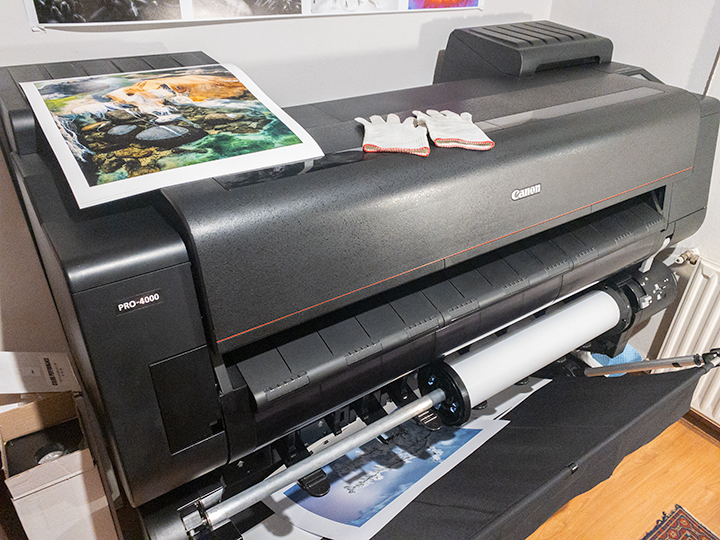 The papers
A couple of months ago I got an invitation from B&H for live presentation at the Event Space. This time it was Don Hamilton who would speak about his work and was sponsored by Hahnemühle. In addition to the learning about Don's great work, I discovered that Hahnemühle was producing a Metallic paper. Thinking it would be similar to Kodak, I asked via chat to one of the facilitators (Kevin) for his email.
He kindly sent his address and would soon be discussing via a Zoom call of my work and Hahnemühle papers. Later he was able to direct me to Cristián their representative in Santiago.
Cristián, gave me an update on the locally available papers and printing machines. I had in mind Epson, as worked in the past with them on their machines for many of my exhibits. He mentioned about Canon 12 inks printer, and I remembered that my local printer mentioned the good service of Canon.
The Canon printer
Had in mind a small machine that could print A3+/A2 sizes but need one that could accept paper rolls. Also the ink cost was an issue, smaller cartridges, higher the cost per square meter. Finally I decided to invest on a mid-size printer that accepted rolls of 60 centimeters and started the quotation process.
After arriving at a price, which was the lowest I could get but higher than my budget, placed the order. Two days later learned that the only available machine was assigned to another person who placed the order earlier. I would be a month or more for the next shipment to arrive, not glad had wait anyway. A week later the news was not good, it would take now 2 months.
Solution at Calera de Tango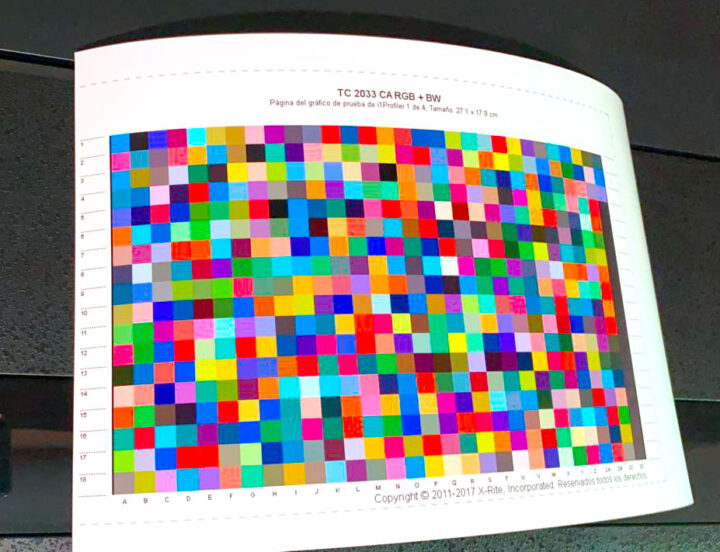 Contacted Canon senior management, asking to help in solving the delay and offering I could go to a larger model. I being patient, they came with a solution, which is now working in front at my studio. Fine art papers are also calibrated for this machine using 2552 patches of color.
I can proudly say of having the only Canon imagePROGRAF Pro-4000 large format printer at Calera de Tango.