In 2000 traveling through Germany and the North of Italy planning to visit the Dolomites, which became a missed adventure. After visiting Venice staying at the Danieli where we were treated as royals, our plan was to drive to the Dolomites.
The destination was to Cortina d'Ampezzo, but left late from Venice. We took a boat to the parking area and left on the floor a beautiful platter that we bought at Murano. We realized of the missing item about 50 kilometers away, rapidly returned to parking and then to the boat area. Sadly the deep blue platter with gold sparkles wasn't to be found, left our details at the lost-and-found kiosk.
Serrai di Sottoguda
By the time we arrived to Cortina d'Ampezzo, it was almost dark, and we mistakenly did not book a hotel reservation. We searched many places until we found availability at a small lodge on a nearby town, don't recall the name.
In those days, google maps were not available, so I had large map book of Europe to guide me. Wanted to look for waterfalls, do recall asking the lady at the lodge, and she pointed to Serrai di Sottoguda. The destination did not appear on my map, and we had lot of trouble trying to get to the place. It was October, so winter would soon be coming, and it was foggy, and could not see the mountain range. Made a few images in color and B&W, these are the ones I liked.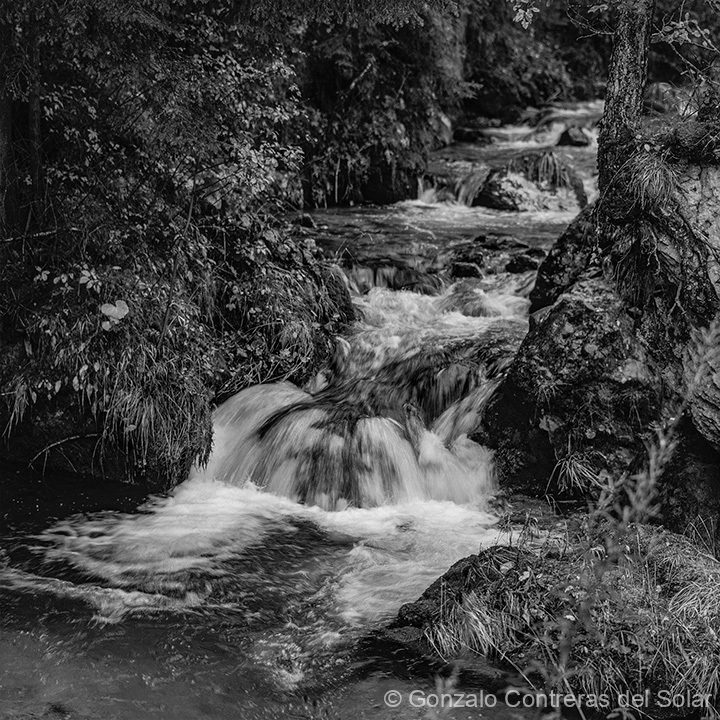 Lago di Landro
Disappointed with the weather that would not change soon, missing seeing the Dolomites, we drove towards Austria. Close to the border I found this small lake and the light conditions were perfect to capture it. It many years to search in Google maps the location and name, Lago di Landro.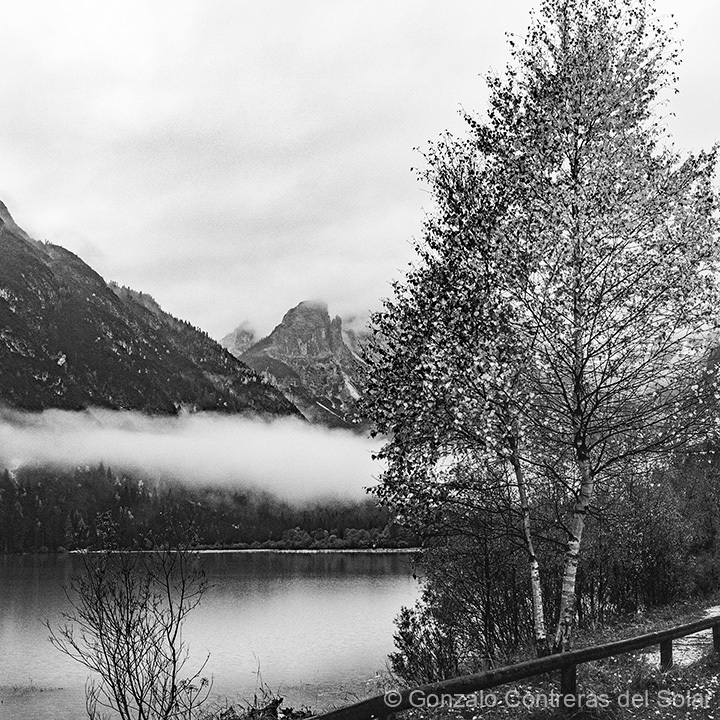 Someday I plan to repeat the Dolomites adventure.