This is an image of a memorable Ensenada sunset.
I wanted to look for an image to start the color section for my book of Water. Was not sure of which I should use until I remembered about the sunset at lake Llanquihue. So this image starts with the tales that I write from the color section, sharing the experience I had while taking the photographs.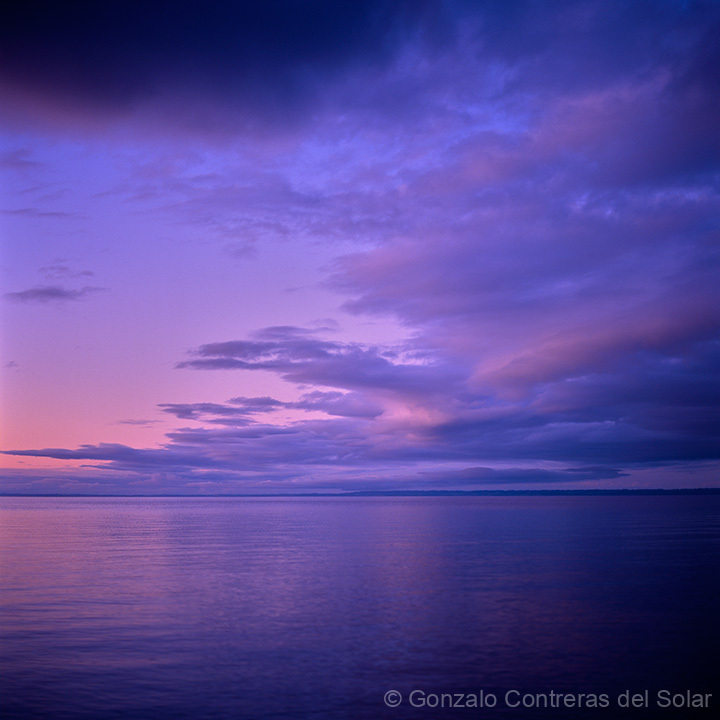 We decided to have a family reunion for Christmas, in the South of Chile. We selected the location of Ensenada (translated as cove), which in front of the Osorno volcano.
My brother in law went out rowing a boat around the lake, but when he decided to return, the wind blew against him, taking a very long and stressing time to get back. As we did not have a motorboat to rescue him, we had to pray for the best.
People staying at same location preferred taking images of the volcano that is to the left, but if I would have include it, my photograph would have become a postcard.
While waiting, the Golden Light painted the sky that was captured by my eye, as well as my camera. This memorable moment of the Ensenada sunset.